We're celebrating the release of BOUND BY SPELLS by Stormy Smith! Check out the review and giveaway below!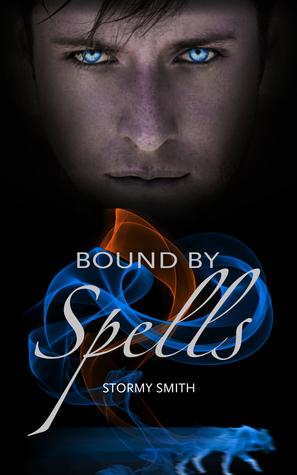 BOUND BY SPELLS (Bound 2) by Stormy Smith
Mature YA Paranormal Romance
Aidan Montgomery hadn't been prepared for Amelia Bradbury to walk in and then out of his life. He also hadn't expected to find the powerful magic hidden deep within him for the last nineteen years, but he's embracing it — finding more control and more answers every day. Now, with the help of Amelia's best friend, Bethany, Aidan is on a quest to understand his destiny and find Amelia.
Amelia decided to stand by her duty, which meant walking away from her first chance at love. Trapped in Cresthaven at the Queen's mercy, she spends her days with Micah — an ally she still holds at arm's length — struggling to manage her heartbreak while keeping her mind focused on the task at hand. As she continues to unlock the secrets of the Keeper power, Queen Julia's true motives reveal themselves, forcing Amelia to decide, yet again, how much she's willing to sacrifice.
Will Aidan get to Amelia before it's too late, or will the very power that sustains them keep them apart?
"Featuring a cast of mages and shapeshifters with unique magical abilities, one destiny-shaping prophecy, a genocidal megalomaniac, and a budding, heated romance (or two!), this book is paranormal gold! Read the first book in the series first, of course, but once you finish this one you're sure to be salivating for the next release in this not-to-be-missed romantic paranormal series." ~Serena Chase, USA Today's Happy Ever After blog, author of The Ryn
My Review
Bound by Duty, the first book of this series, was fantastic. This second book, Bound by Spells? Even better. With the excellent writing continuing on, the storyline becoming deeper and more intense, and characters that continue to grow, evolve and surprise us-there's no sophomore slump to be found here. In fact, Stormy Smith has quickly found her way to the upper echelon of my favorite paranormal authors list with her enchanting stories and the ability to just snatch me out of my everyday life and set me down in the middle of this amazing world she has created.
At the end of Bound by Duty, we are left with a doozy of a cliffhanger when Amelia chooses to go with Micah instead of staying with Aidan. We spend most of this second book with Amelia and Aidan apart from each other, both trying to survive and deal with their own situations, both learning more about themselves and what they are capable of...and both trying to get back to each other. But not knowing who to trust, what are truths and what are lies, and learning how to deal with their own powers will throw a whole bunch of twists and turns into their paths-and make for a truly engaging read.
The tension continually builds, and then the action and intensity starts really ramping up until everything comes to a head near the end, and every moment of it all you'll be absolutely entranced and won't want to put this book down. And for me, up until the huge climactic scene at the end, I was constantly chanting in my head "they have to make it back to each other!" Ongoing character growth also continues to add depth to the story, engaging you further and will result in the reader becoming thoroughly invested in not just the main characters' lives, but in the supporting characters' lives as well.
Emotions going haywire, constant excitement and characters you will come to know and care for coupled with the author's creative imagination results in another 5-star read and has earned this book and series a place on my top recommendations list. If you are a fan of paranormal romance, you are not going to want to miss reading this series.
Oh, and did I mention the ending left everything wide open? Yes, a cliffhanger. Yes, I'm totally hooked. You will be too.
SEE STORMY AND HER FANS SHAKE IT OFF IN THIS FUN VIDEO!
Giveaway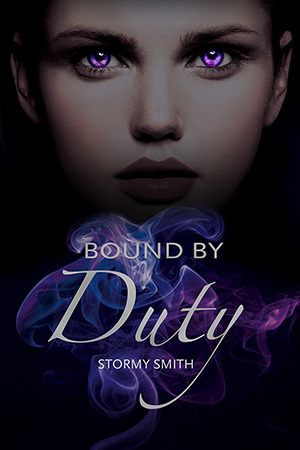 Stormy Smith calls Iowa's capital home now, but was raised in a tiny town in the Southeast corner of the state. She grew to love books honestly, having a mom that read voraciously and instilled that same love in her. She knew quickly that stories of fantasy were her favorite, and even as an adult gravitates toward paranormal stories in any form.
Writing a book had never been an aspiration, but suddenly the story was there and couldn't be stopped. When she isn't working on, or thinking about, her books, Stormy's favorite places include bar patios, live music shows, her yoga mat or anywhere she can relax with her husband or girlfriends.