Publication Date: December 9, 2014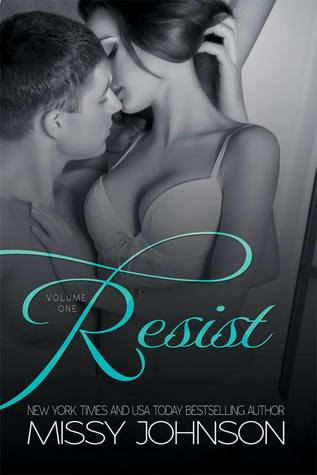 Synopsis
Position vacant…
Successful, attractive male requires a full-time, live in assistant.
Please note; this is no ordinary position.
If voyeurism and explicit fantasies are likely to offend, do not apply.
The successful applicant will be female, attractive and very self-confident.
I am not looking for a slave, or a submissive. I'm after a challenge.
Fight me. Resist me and you will be rewarded…
My Review
I wasn't quite sure what to expect when I first started reading this book. I already knew it was part one of a serial so the bit of a cliffhanger wasn't unexpected. The rest...it sure as hell hooked me for the rest of the installments-and I'm not normally one to read serials.
Resist sets up a very intriguing storyline with a brief look at Jaxon's life and the setup for Charlotte to come "work" for him. The first half of this volume is pretty quiet and tame laying the foundation, but then everything takes off, leading to some riveting scenes that will have you going "Holy wow!" And what happens will definitely have you obsessed with getting to the next installment.
Charlotte's character seems to be a bit unsure; I found her likable enough but nothing really jumped out at me about her. Jaxon on the other hand-I found myself wanting to know every detail I could get my hands on. Only a small bit has been revealed so far, making him a fascination that I can't wait to discover more about. And I like that fact that the POV alternates between the two of them-I always like getting to hear the male POV, I find it always adds so much more to the story.
4.5 stars for Resist, and I sitting on the edge of my seat waiting for the next installment, Ravage!
About Missy Johnson
Missy lives in a small town in Central Victoria with her husband, and her confused pets (a dog who think she's a cat, a cat who thinks he's a dog…you get the picture).
When she's not writing, she can usually be found looking for something to read.